I have the honour to host a roundtable session at the SBC Summit in Barcelona on the 20th and 21st of September!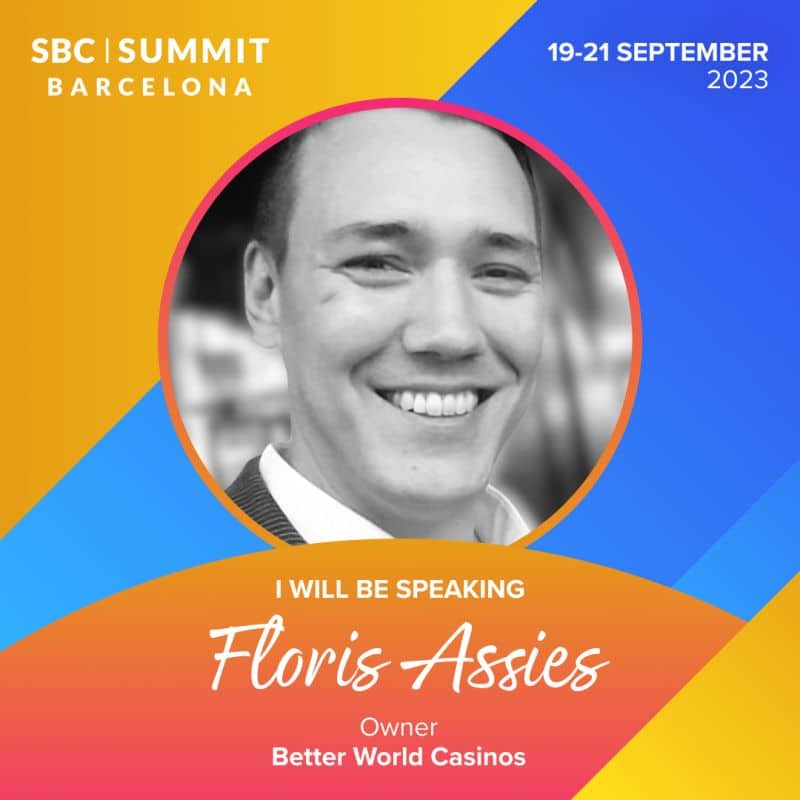 The event will take place on day one in Conference Room 1, Table 9, from 4.30 to 5.30 pm. I cordially invite anyone involved or interested in the topic to be a part of the discussion that aims to shape a more responsible and sustainable future for the gambling industry and its stakeholders.
The primary objective of Better World Casinos is to shift the focus from mere profit maximization to problem-solving and being a positive factor in society. There is a lot of stigma around gambling. This is a great opportunity for the industry to break the stigma and be a positive factor in society! I firmly believe that when businesses prioritise addressing social and environmental challenges, they not only improve their own competitiveness position but also contribute to the greater good of society.
Synopsis
The roundtable session will delve deep into the critical topics of ESG (Environmental, Social, and Governance) and CSR (Corporate Social Responsibility) in the gambling sector. The issues go far beyond mere safer gambling and diversity concerns. During this one-hour session, we will explore what it truly takes for companies to transcend compliance and aspire for greater heights by embracing triple materiality – acknowledging the interdependence of financial, social, and environmental factors AND aiming to actively repair the damage done by the last decennia.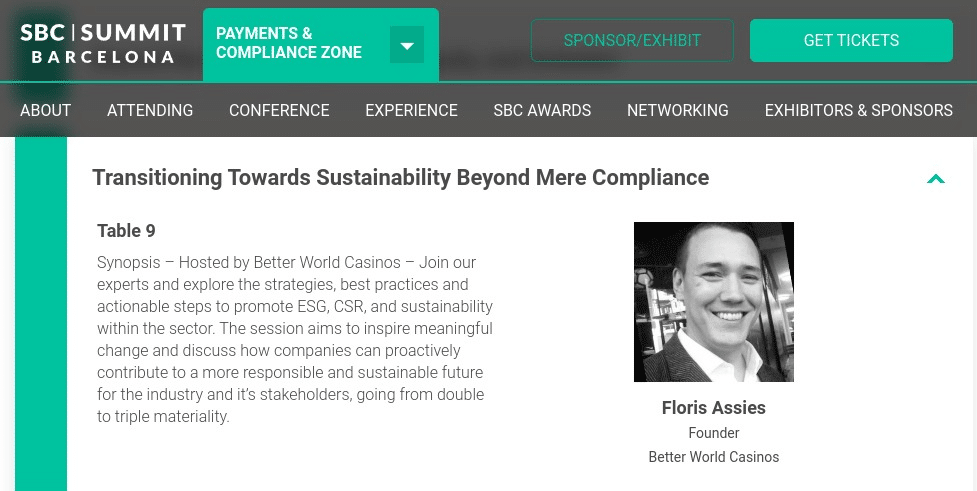 Topics of discussion
The session will start with an introduction round where everyone at the table has the opportunity to introduce her/himself and say something about their expectations and/or how (s)he aims to contribute to the conversation. Accordingly, some of the topics that are likely to be discussed are:
The Supply Chain
One of the key focal points of our discussion will be the supply chain. Every step in the supply chain is significant, and we must act responsibly throughout. How much importance is given to ESG and CSR should be a determining factor in choosing business partners. There must be a willingness to improve together based on the same values.
Offsetting
While offsetting may seem like an easy way to address carbon emissions, we will shed light on its limitations and potential pitfalls. Long-term solutions demand genuine efforts to reduce emissions rather than relying solely on offsetting schemes.
Circular Choices
As part of our commitment to sustainability, gambling companies can have a profound impact by making conscious decisions in their everyday operations. Aiming for 100% circular options for office furniture for example.
Company Events
Maybe on first thought, it might seem mundane, but the importance of supporting local businesses at company events and offering more vegetarian and vegan options, for example, is an opportunity to introduce people to delicious foods and beverages with a smaller footprint. Too often meat and fish are the default option for people as they are unfamiliar with the alternatives.
Raising Awareness
Raising awareness about social and environmental problems needs to be ongoing. Too many people still have insufficient knowledge about the challenges and the short and long-term consequences that we face, and about the many solutions that are available! Our industry has a huge reach with hundreds of thousands of people working in the industry and millions of players worldwide. This of course can be leveraged for marketing and PR, but the primary goal needs to be to make more people aware and to understand that we are in this together and we need to solve it together.
Register your seat at the table
To be a part of this discussion and contribute to a better world, register for the roundtable session at the SBC Summit.
Let's come together as industry leaders, share our knowledge, and inspire meaningful change for a brighter and more sustainable future. See you there!