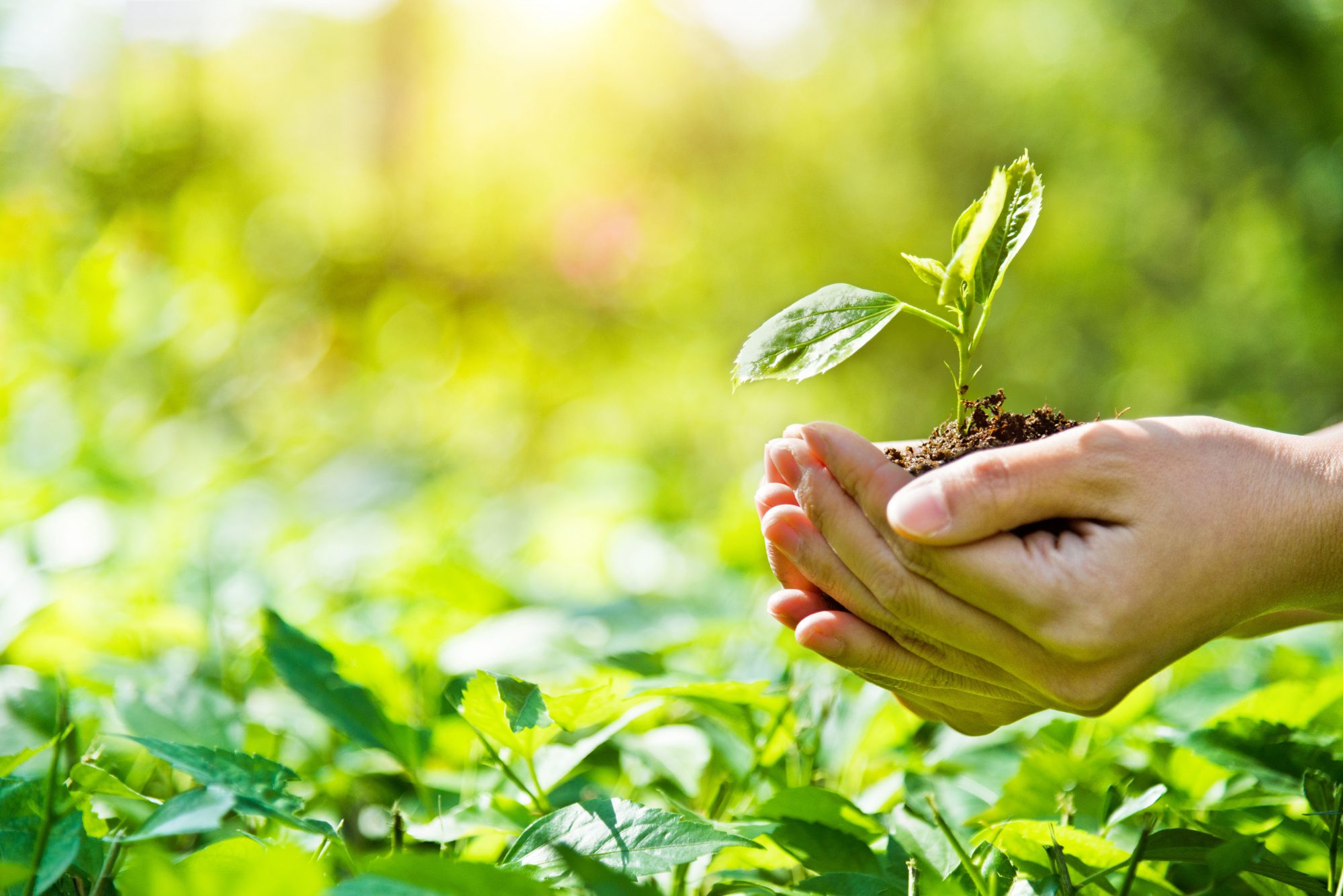 Casino licenses
On this page you will find information about gambling regulation, licencing and jurisdictions in general.
We'll be adding more content about different countries regularly. If your country is not yet in the list, come back soon, or send a message.
Online gambling is a fast-growing industry. Currently the industry is valued at more than €50 billion and expected to keep growing at a rate of over 10% annually over the next few years.
Reasons for this growth are plentiful, an ever increasing number of people have access to devices and connections that allow for online (mobile) gaming, new online casinos are regularly introduced and are exciting new games and varieties to popular classics such as roulette, poker and slots.
Although this may seem like a win-win scenario for all, unrestricted access to online gambling can lead to several problems that affect everyone involved, specifically players.
Why Regulating Online Casinos Matter
Regulatory policies are nothing new. In government affairs, regulatory policy is formulated by a government to set limits and controls on specific behavior and activities. It's not just about the rules in governing but also a governance concept. This practice extends to gambling activities which are considered a sensitive issue in many countries, not least because of the risk of fraud and money laundering as well as gambling addiction.
Simply put, regulation in gambling refers to a set of restrictions and controls on player's access to games and the operator's activities. This starts with the player's registration of an account at which point the operator should apply a Know Your Customer (KYC) policy. Casino operators are mandated to verify if the player is of legal age and if the payment method used is under the customer's own name. Traditionally, governments have regulated gambling within their own borders as gambling was only offered in physical locations. However, as gambling expanded online, this offers a serious challenge to a typical regulatory framework since online casinos are often located overseas and as such, they're beyond the jurisdictional reach of governments.
In short, one reason for regulatory policies is to promote efficiency in governance. There's a separate set of policies that regulate the operations of offshore online casinos. With these policies, 'grey areas' are reduced since the rules are clear-cut and aimed towards online activities.
More than administrative efficiency, regulation is all about player protection and the prevention of crime and fraud.
Regulation for player protection
The primary aim of the regulation is to protect the players, especially the most vulnerable. It is the aim of regulatory agencies to promote players' safety and well-being when enjoying casino games online. As part of the requirements, operators are expected to offer a safe, transparent, and fair gambling environment. One of the ways this is done is by offering games that ensure fair outcomes by using a Random Number Generator (RNG) that's regularly assessed by an independent third party.
The commitment to player safety also extends to its cashier section. Players should be able to use reliable and well-known banking and payment methods so they can make safe and secure transactions. For this reason, casino operators formulate and apply Data Protection Policies that protect players' details by adopting fully encrypted services that secures the funds and banking information.
Online gambling can be addictive. As such, online casino operators are obligated to develop a Responsible Gaming policy before being eligible to obtain a license to operate. In such policies casinos offer tools and resources in order to directly protect players and let players protect themselves. For example, it's now common for many casinos to offer Session and Deposit Limits and a Self Exclusion Tool that can be used by players to opt-out of the casino for a set period of time, without any option of reversing this choice before that period is over. Also, certain licenses such as the Belgium one, include a national Deposit Limit of €500 per week – it is under no circumstances possible to ever deposit more than this amount in a week at a particular casino.
Regulation to prevent crime and fraud
Regulatory policies aim to prevent crime and fraud. The internet is rife with misinformation, scams, and criminal activities, and online casino sites are not exempt from this. In a casino many elements that are interesting for criminals come together, there is personal information with a risk of identity theft, there is banking information that is used to send and receive online payments, and also historically casinos have always been used to launder money. For this reason privacy, data protection and anti money laundering and counter terrorist financing all come together in order to keep the online gambling environment as clean and free from criminal activities as possible.
This is also the reason for the extensive checks and verifications when it comes to your identity, address and, if you deposit a lot, your source of wealth that casinos have to undertake before they are allowed to let you play and make transactions.
Although this can be a nuisance, especially if the automated process flags you for some reason and the checks have to be done manually, or have to be periodically reviewed, it is what keeps you safe.
How Is Online Gambling Regulated?
Regulation can be a complex process. There are rules to keep in mind and a set of procedures and policies that should be in place before a license can be approved and provided to operators. For players, the work at hand is to simply assess: just compare and check if an online casino is regulated and approved. The real work lies in front of the operators: they need to pass through a series of steps to apply and get approved for a permit for a specific vertical (such as casino games, sports betting and lotteries). For example, if they're planning to offer online slots, it's important that these games are regularly audited through a third-party auditor to check if the game is fair and operates as advertised. As responsible gambling operators, they're expected to exercise due diligence and they're expected to do everything to comply with the laws and promote players' welfare.
Permits and approved remote licenses for different verticals
To fully understand the process, it's important to start with the fact that there are different licensing jurisdictions. Some of the most popular jurisdictions are Malta, the United Kingdom, Isle of Man, Antigua and Barbuda, Gibraltar, Curacao, Costa Rica, and the Philippines. From this list, a license from Malta is highly sought after due to its reputation and because it's an EU member, which means that its remote license is valid for most EU countries that do not have regulations of their own. The exact licensing requirements for an online casino depend on the jurisdiction and the types of gambling service(verticals) offered.
For example Malta Gaming Authority (MGA) offers two categories of remote licenses: the Gaming Service license and the Critical Gaming Supply license. The former is a business-to-consumer license to offer or deliver gaming services to players and the latter is a business-to-business license to deliver critical gaming supply – for example games from third parties, payment methods and other products and services needed to operate a casino. In some jurisdictions, a specific type of license is offered for a specific vertical, for example poker. Using the rules of the MGA as an example, you have the following type of licenses:
Type 1. This refers to games of chance played against the house and the results are determined by a Random Number Generator (RNG). Games that fall under this category are online slots, roulette, blackjack, baccarat, poker played against the house, lotteries, and virtual sports games.
Type 2. Under this category, you have the casino games that are played against the house and the outcomes are not randomly generated. Some popular examples that fall under Type 2 are live dealer games that are played with actual decks of cards such as Live Baccarat and Live Blackjack.
Type 3. These are games of chance not played against the house and the gambling operators are not exposed to risks. They generate revenues through commissions or charges based on the prize or stakes. Under this category, you have poker, bingo, and betting exchanges.
Type 4. Under this category, you have the controlled skill games. Skill games are games where the outcome is mainly determined by a physical or mental skill. A perfect example of this is fantasy sports, an emerging type of betting where players bet, buy in-game items, and compete against other players for a chance to win prize money.
Regulations and licensing also extend to software vendors and game designers. In general a company needs to apply for a gambling software operating license if they manufacture, supply, adapt, or install software that's used by a licensed operator. For example, in the United Kingdom, software vendors are required by the Gambling Commision to apply for a license if based in the UK or if the software is used by operators that are based abroad and do not carry the Gambling Commission license. Also, there's a non-remote license too that's available for companies that supply gambling services within the country.
As you can see, the remote licensing requirements are complicated and may vary depending on the targeted jurisdiction. For operators that are interested in setting up an online casino, one of the first steps that should be taken is to know the different jurisdictions that offer remote licenses, their requirements, and the pros and cons associated with each licensing body.
For the players, being aware of the regulatory requirements is a step towards an entertaining and responsible gambling experience. By knowing which casinos are regulated, one can be assured to play fair games safely and securely. Also, fully-licensed online casinos offer resources and tools that can prove helpful to set playing limits.
Here's a look at the most popular jurisdictions for online gambling:
Antigua and Barbuda
Curacao
Malta
Montenegro
Isle of Man
Panama
Gibraltar
Philippines
Costa Rica
Countries Where Online Gambling is Regulated Or Is in the Process of Regulating the Industry
Online gambling is a hot-button topic and a subject of heated conversations in different parts of the world. As of this writing, many countries and territories restrict or ban gambling activities. However, there are many countries that have legalized/regulated gambling completely or at least in some of its regions. Here's a list of countries where online gambling is (partly) regulated:
| | |
| --- | --- |
| Country/Regions | Remarks |
| European countries: Germany, France, SpainSwitzerland, Belgium, Hungary, Italy, Poland, Russia, Malta, Gibraltar, Netherlands, Portugal, Norway, Denmark | Online gambling mostly legal in most European countries. Some of these countries even approve remote licenses for casino operators. However, not all countries offer all forms of online gambling. France, for example, does not allow betting exchanges. |
| Asian countries | Online gambling is heavily regulated in different parts of Asia. The Philippines and China heavily restrict gambling, but players can play at offshore licensed casinos. In India, online gambling is a state subject with Sikkim as the first state to allow and regulate these activities. The national government has passed the Payment and Settlement Act of 2008 and the IT Act of 2000 to regulate online activities. Although the latter does not mention online gambling, this gives the government power to prevent Indian players from accessing certain betting sites. |
| Australia and New Zealand | The primary law is the Interactive Gambling Act of 2001. Under the law, gambling service providers are not allowed to offer gaming services to residents. However, they're allowed to play the games online. In New Zealand, only those that are licensed by the government are open to local players. |
| Canada | In 2004, the first legal online casino was established by British Columbia Lottery Corporation. |
| African countries | Most African countries ban all forms of online gambling except for some like South Africa that generates a sizable revenue from the industry. |
| United States | Online gambling and betting are now allowed in many states. |
| United Kingdom | Online gambling is allowed and the laws date back to the 1960s. Today, the gambling laws are constantly updated with the UK Gambling Commission in the lead. |
Countries Where Online Gambling Is Completely Illegal
Here's a list of countries where online gambling in all forms is illegal. There are possibly severe punishments such as jail time or hefty fines for players that violate the law. So don't play in these countries, even if you're just on a holiday or business trip:
Angola
Bahamas
Benin
Bhutan
Botswana
Brazil
Brunei
Burundi
Cambodia
Cameroon
Chile
China*
Columbia
Cuba
Cyprus
Egypt
Hong Kong
Indonesia
Iran
Iraq
Japan
Jordan
Kazakhstan
Kuwait
Kyrgyzstan
Laos
Lebanon
Malaysia
Maldives
Nepal
North Korea
Pakistan
Poland
Qatar
Singapore
South Korea
Syria
Thailand
United Arab Emirates
Restrictions for Non-Locals and Non-Residents
A significant aspect of most restrictions focuses on who can and who cannot access the casino games and related services. As part of licensing agreements, casino operators are only allowed to offer games to players of legal age (which generally is 18+, but can differ), a resident of a country where it's allowed to operate and be physically present in a country that allows online gambling. This often also means that you have to be physically located in that country in order to register, play and make or receive payments. However, this can become a problem for non-locals like tourists and business travelers. As a result, many attempt to circumvent these restrictions by using a Virtual Private Network (VPN) to obfuscate (hide) their actual location. Although in general, the use of VPNs itself is legal, most casinos do not allow the use of VPNs! This has led to funds or winnings being confiscated and accounts being permanently banned for violating the Terms & Conditions or Terms of Service. If you're a regular traveler and want to access and/or use your account from another country, we highly recommend that you check with the casino you are playing at directly.
Got more questions? Read more about this here:
Gambling in the UK. Online gambling in the UK is highly regulated and subject to the supervision of the Gambling Commission, under the Gambling Act of 2005. Betting on horses is a popular form of gambling which has been around for three centuries. Read more about the regulations and status of gambling in the UK here.
Gambling in Spain. Online gambling is allowed and regulated in Spain, provided that the operator applies for authorization. Traditional on-site gambling like physical casinos, bingos, and betting shows are beyond the scope of the Directorate-General for Gambling Regulation and are regulated by each region.
Gambling at casinos with a MGA license. A remote license from the Malta Gaming Authority (MGA) is one of the most respected in the business. Founded in 2001, the MGA has taken the lead in the promotion of a safe, fair, and transparent gaming environment for all players. Learn more about its policies and the top sites that carry its license here.